Hyderabadi cuisine- a mixture of muglai and south indian food
Aromatic and rich, Hyderabadi cuisine- the taste more distinct! The typical food consists of use of exotic spices and ghee. The taste of finest 'Andhra Pradesh' food is there in Hyderabadi Cuisine which is just more then "Biryani's"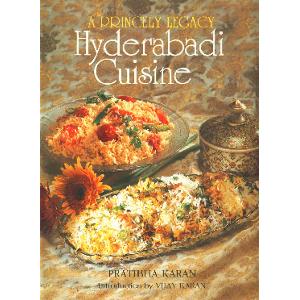 The Mughlai Delicacies
The Cuisine refers to the Mughlai style of cooking of the "Asaf Jahi "period. It consists of carefully nurturing and mellowing the typical Mughlai flavours with a blend of spices.
Non-Vegetarian Food comes before vegetarian
People having the non-vegetarian bud can check out for royal menu offered by most of the finest hotels and restaurants. Here you can find out the best varieties of "haleem",  "Kababs" , "kormas" etc. All of them are cooked in either meat, or vegetables cooked in a rich creamy gravy- that taste amazing!
Vegetarian food
Whereas, if we talk about traditional Andhra meal, then it starts with people sitting on mats, or small raised wooden seats. South Indian here prefers to serve meals on banana leaf. All time favorite rice is served with a pure ghee.
Mostly, the meal includes nearly five types of dishes; however a typical Andhra meal has to have the well-known hot "pickles", "chutneys", "powders" etc. whereas curd ends the spiciness to the meal on a cool note.
"Pulihara", or tamarind rice, is the chief food here in Andhra Pradesh, while, green chillies add more spice to the cuisine. The vegetables are cooked with a variety of masalas' giving the same vegetable different flavors.
The pickles and chutneys are very much well-liked here and are part of every serving. Chutney is made basically of vegetable including tomatoes, brinjals and an aromatic green called 'Gongoora' which is an Andhra specialty. So, we can see that here south Indian food is beyond "idli", "dosa" and "vada". If you want to know more about Hyderabadi cuisine, you can read books/articles written by highly knowledgeable researchers. Both veg and non-veg varieties of food in Hyderabad made people lick their taste buds always!